Bringing friends, colleagues and family together in celebration is an experience never to be forgotten. Whether it's a birthday, retirement, anniversary, reunion, recognition events or a bridal shower, the Keep Memory Alive Event Center is unrivaled when it comes to creating memories to last a lifetime. We succeed at transforming your unique style and concept into a reality by uncompromising focus to detail and unparalleled personalized attention. Each event is tailor-made, from a customized menu to an LED lighting package in your event theme colors to a mix of indoor and outdoor spaces set up according to your desire.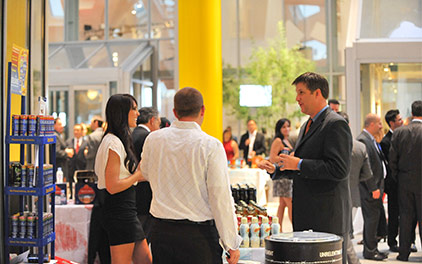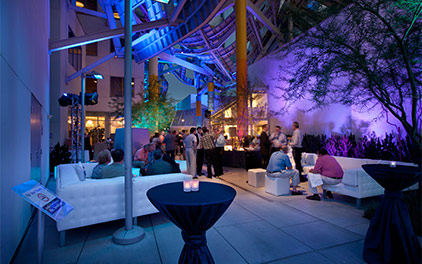 Off-strip event space in the hip, downtown Symphony Park arts district with ample parking
No extra rental fees as a stage, Frank Gehry-designed furniture, bars and specialty linens, custom Narumi bone china, Riedel glassware and high-end flatware are all included in the facility fee.
When you host your memorable celebration, you help to preserve the memory of others as event proceeds benefit Keep Memory Alive supporting the Cleveland Clinic Lou Ruvo Center for Brain Health.
We invite you to share your celebration with us at the Keep Memory Alive Event Center and party hall because the exceptional experience you deserve can only be created with a Las Vegas venue and planning partner that treats your event with the personalized attention that is achieved by tailoring every detail to your dream.
Social Celebrations ideal for Keep Memory Alive Event Center: retirements, birthdays, anniversaries, reunions, celebrity roasts, recognition events, bridal and baby showers, weddings and graduations.