The one-of-a-kind Keep Memory Alive Event Center was designed by world-renowned architect Frank Gehry with 199 windows, no two the same shape or size in a stainless steel canopy. Read on for our favorite facts about the man behind the design, Frank Gehry.
1. Gehry has also designed the Guggenheim Museum in Bilbao, Spain and the Walt Disney Concert Hall in Downtown LA.
2. Gehry studied architecture and design at the University of Southern California and Harvard University and has received more than a dozen honorary degrees from various universities.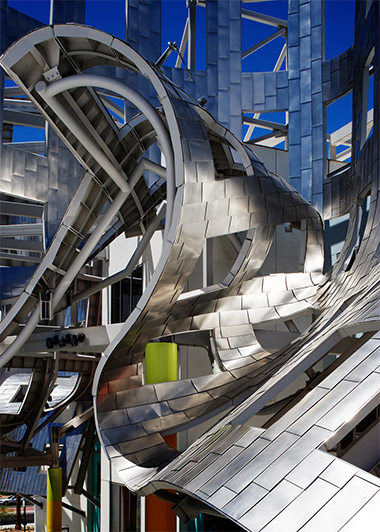 3. He served in the United States Army.
4. Gehry is known for his use of bold, postmodern shapes, eclectic style and original building materials.
5. Born in Toronto, Ontario, Gehry's passion for architecture stemmed from building cities to play with from items he found at his grandfather's hardware store.
6. He's also designed jewelry for Tiffany's, lamps, vodka bottles and a hat for Lady Gaga.
7. Gehry's recent projects include a new Guggenheim facility in Abu Dhabi and the new Facebook headquarters in California.
8. "Vanity Fair" has referred to him as "the most important architect of our age."
9. An avid sailor, Gehry has a yacht named "Foggy" and is a member of the California Yacht Club.
10. He was honored in 1989 with the prestigious Pritzker Prize that recognizes a living architect whose work has provided significant contributions to humanity through architecture.