The Bar/Bat Mitzvah is a celebration, often a lavish one, that most Jewish families look forward to having for years. However the right choice can be a difficult one to make with an overwhelming amount of options in food, music, decoration and entertainment. We have rounded up the latest trends to have a memorable event that guests will rave about completely possible.
Photo Booths
A photo booth or some sort of photo area provides guests with great entertainment value and an awesome party favor – props take it to the next level of fun! This is also a great way to capture photos for every single guest at the event for your own memories.
Color Combinations Instead of Themes
While themes or a certain "look and feel" are still popular for Bar/Bat Mitzvahs, a new concept to focus a party around is a single color or a color palette. Decorations in different shades of a color or color combos is a simple and elegant concept but still ties the party together.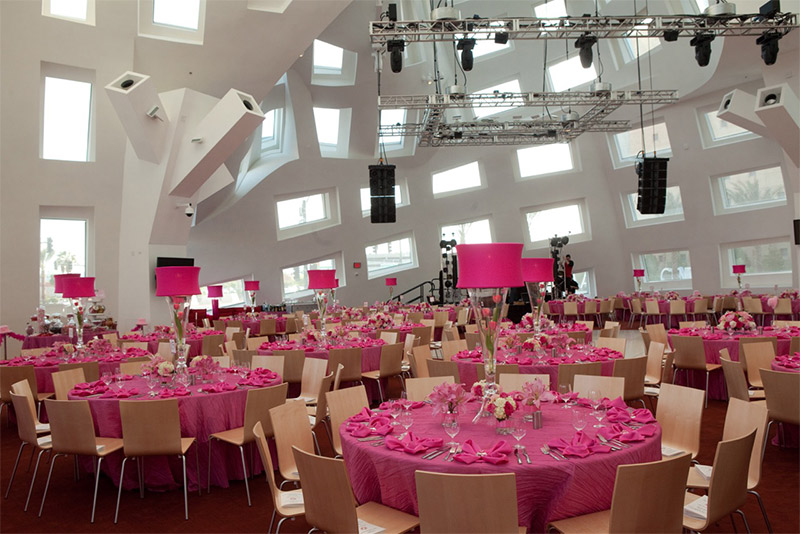 Integrating Party Favors and Giving Back to the Community
Teach your kids the importance of giving back to the community by making a donation to their favorite charity on behalf of their guests. Every event at the Keep Memory Alive Event Center benefits the treatment, research and prevention of brain disorders at the Cleveland Clinic Lou Ruvo Center for Brain Health, so your unforgettable Bar or Bat Mitzvah will help preserve the memory of others.
Candle Lighting Alternatives
Not all Bar/Bat Mitzvahs need to have cakes for the traditional candle lighting. Try using uniquely decorated candle holders instead. This will still be easy to see from anywhere in the room and a lot of fun for guests to be a part of.
Food stations
People are moving away from formal meals and providing small plates or fun, interactive food stations instead. Serve the same classic favorite offerings to kids and adults, and then switch up a few for some global cuisine.