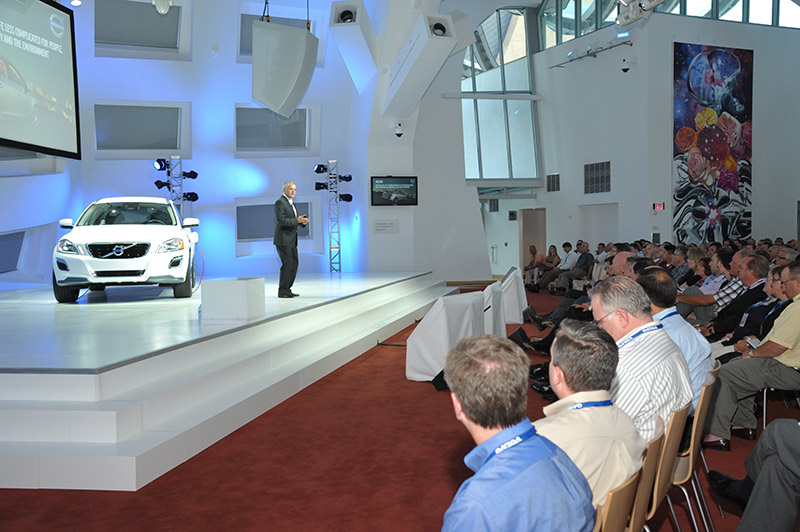 When an event is held at the Keep Memory Alive Event Center, not only does it create everlasting memories for those who host and attend with world-class amenities in a one-of-a-kind venue, but all of the proceeds go to the research and treatment at the Cleveland Clinic Lou Ruvo Center for Brain Health, so every unforgettable event helps others remember.
A person or company's reasons for hosting events at the Keep Memory Alive Event Center are numerous, from the awe-factor of the Frank Gehry-designed steel architectural wonder, to the different achievable vignettes and state-of-the-art technology, but most are moved by the purpose behind the event center. Some have been personally impacted and affected by neurological disorders with loved ones and hosting their event at the center is their way of giving back.
A few recent clients have gone above and beyond to raise additional funds for the clinic in creative ways, including a bride and groom that donated all of the money from their traditional "money dance." Healthcare company Bupa sponsored a memory plaque in the garden to unveil at their annual event and Michael Buble donated his performance check back in memory of his grandmother, who he had lost to Alzheimer's.
The event center continues making improvements in its offerings to provide a unique venue space. New grass has recently been added to the Frank Gehry-designed garden to create a lush landscape in the desert oasis for outdoor parties. The event center was awarded the Wedding Industry Professionals Association (WIPA) Venue of Excellence for creating breathtaking ceremony and receptions, as well as named a Smart Meetings #ThinkBigMeetings winner for a musical-themed event.
Whatever your reason or occasion for hosting an event at the Keep Memory Alive Event Center, you'll create precious memories while helping preserve the remembrance of those struggling with brain health and ultimately, help to find a cure for brain disorders.